Chinese New Year Mini Photoshoot
FAMILY PORTRAITS
Gather Together, A Gift For Your Family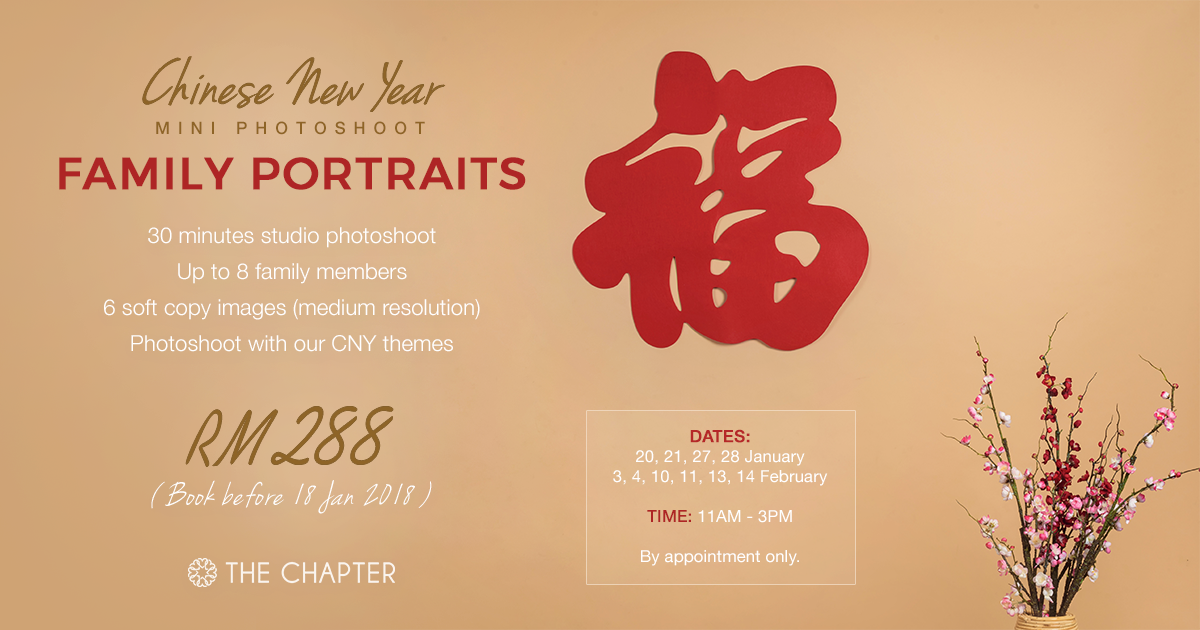 Chinese New Year is just around the corner! It's not too late to get great family portraits in our Chinese New Year Family Portraits Mini Photoshoot! 30 minutes photoshoot with our CNY sets(themes)! Sessions will be held at The Chapter studio. If you are planning on booking us please let us know soon to avoid disappointment.
农历新年快要到了,想和家人拍摄全家福?1月18日前预约有优惠哦!价值 RM288 全家福摄影配套,欢迎预约!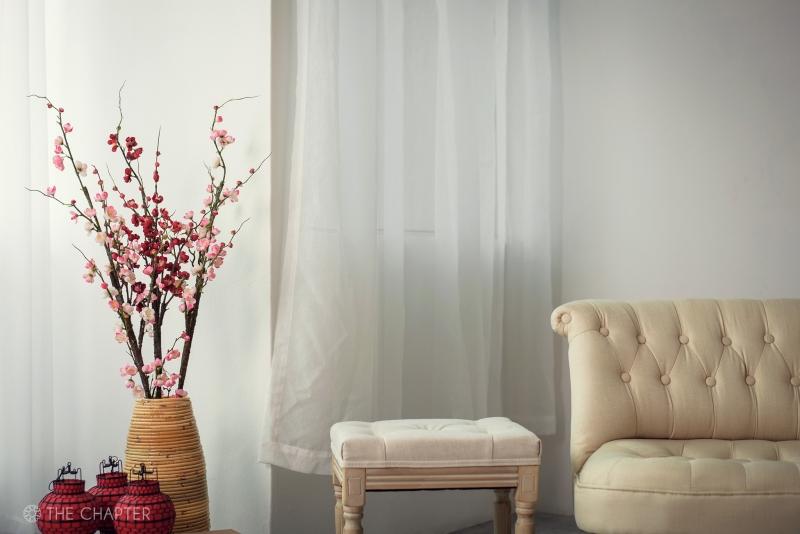 Theme: Chinese New Year Reunion(团圆) and Happiness(福)
We will create the CNY sets in The Chapter studio. 😀 You may visit our gallery for more family portraits and previous Christmas Mini Photoshoot.
We can't wait to see so many wonderful people and hopefully add some new faces to The Chapter Family Portraits!
+ Instead of mini photoshoot session, we do provide full photoshoot session. Please visit here for more details.
When, Where & How
Price
RM288 /per family (booking close 18 Jan 2018)
Details
Up to 8 family members
30 minutes studio photoshoot (ya, not long at all, that's why it's mini photoshoot!)
6 soft copy images (medium resolution)
Photoshoot with our Chinese New Year themes
Add-on (optional):
+RM100 for all soft copy images.
+RM150 for one 8×12 inch photo with frame.
*Terms & Conditions apply.* 
Location
at The Chapter studio
Address: 34A, Lebuh Lapangan Siber 2, Bandar Cyber, 31350 Ipoh, Malaysia.
Date & Time
Please book your session early before your photoshoot day and time. 50% deposit are required to secure your slot.
Note: No walk in, strictly by appointment only.
20 Jan 2018 (Saturday) : 11am – 3pm
21 Jan 2018 (Sunday) : 11am – 3pm
27 Jan 2018 (Saturday) : 11am – 2pm
28 Jan 2018 (Sunday) : 11am – 3pm
3 Feb 2018 (Saturday) : 11am – 3pm
4 Feb 2018 (Sunday) : 11am – 3pm
10 Feb 2018 (Saturday) : 11am – 3pm
11 Feb 2018 (Sunday) : 11am – 3pm
13 Feb 2018 (Tuesday) : 11am – 2pm
14 Feb 2018 (Wednesday) : 11am – 3pm
How to Book
Fill in the booking form below or Email / Call Us : hello@the-chapter.com or 012-505 6550 / 016-540 7454 (Whatsapp ready)